Become a 2022 Rowdies Season Ticket Holder today and catch all the action at Al Lang Stadium!
2022 Season Ticket Holder Benefits Include: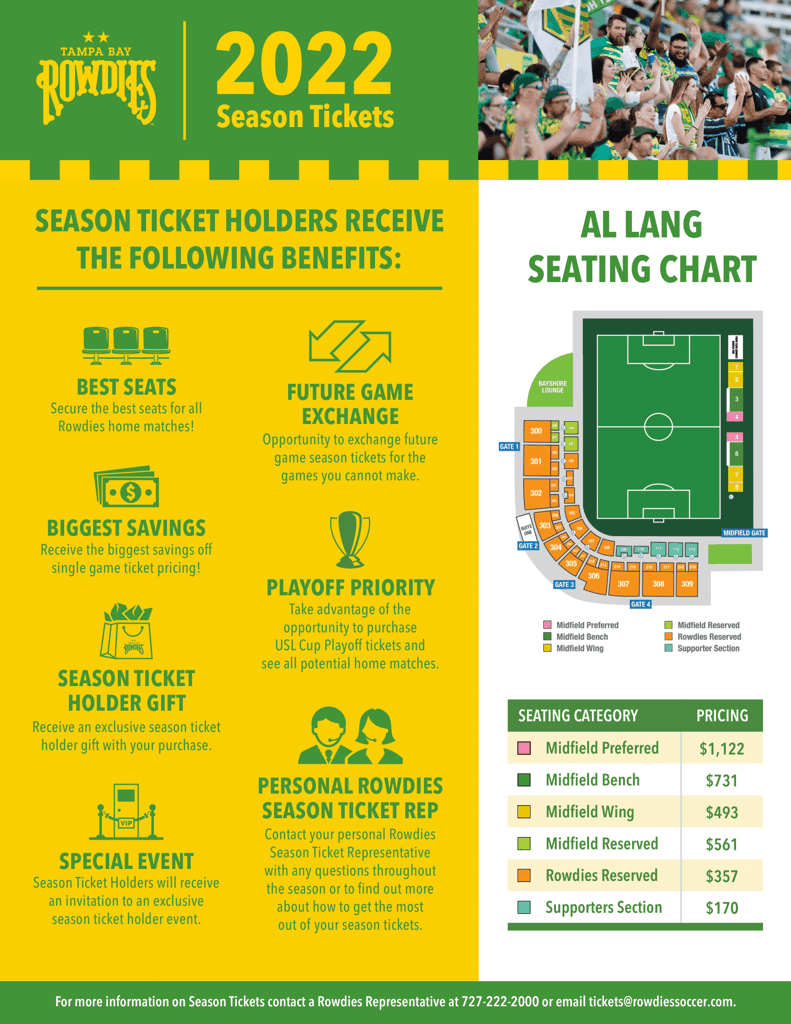 Additional Benefits
Parking – Opportunity to purchase a season long parking pass in the exclusive Season Ticket Holder lot in front Al Lang Stadium!
Season Ticket Holder Gift – Receive an exclusive season ticket holder gift with your purchase.
Establish Priority – Extend your seniority as a Season Ticket Holder and establish priority for seat upgrades and relocations!
Discounts on Merchandise – Receive a discount at the Team Store on merchandise!
Online Account Manager – Transfer tickets to friends, print tickets, and manage your account online!
In game birthday and Special Event Announcements!
–
For more information, contact your Rowdies Sales Representative at (727)-222-2000 or email us at tickets@rowdiessoccer.com.
Please note, Rowdies Season Ticket Holder benefits may not apply for accounts that purchase with the intent to resell. Benefits may be withheld, adjusted and/or revoked by the Rowdies at any time with respect to any one or more individuals and entities determined by the Rowdies in their sole and absolute discretion.