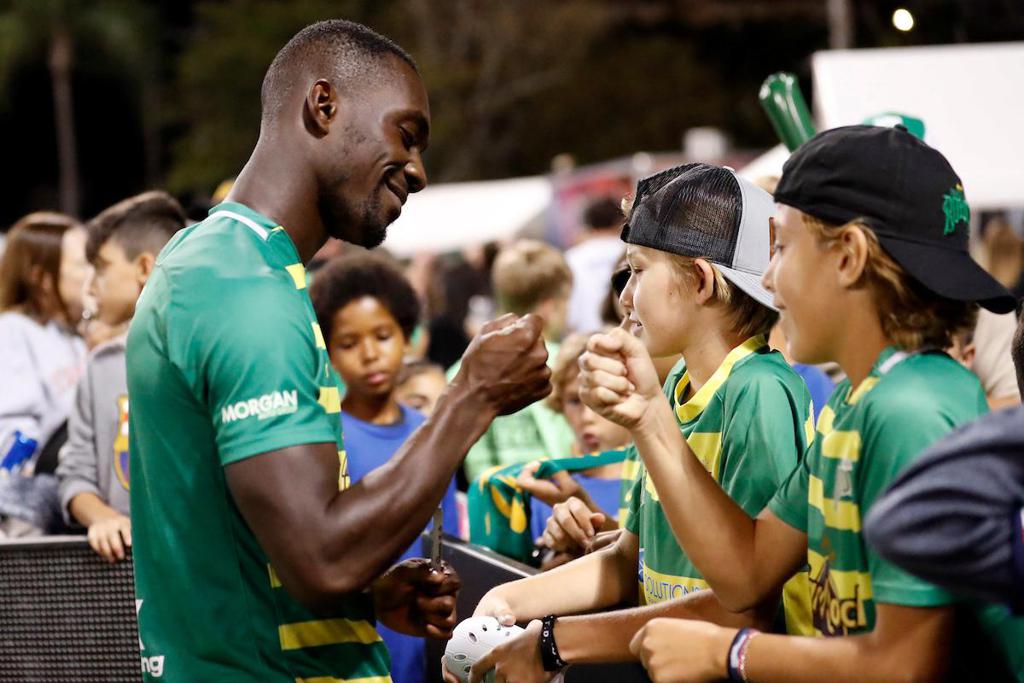 The Tampa Bay Rowdies are committed to supporting non-profit organizations and programs that make a positive impact in the Tampa Bay region. We take pride in being able to provide fundraising support, all while strengthening the Rowdies relationships across the community. Each year we are asked to support many worthwhile charitable events via the donations of in-kind merchandise and game tickets.
In an effort to support as many organizations as possible, please comply with the following guidelines when submitting your request:
The Rowdies presently support non-profit organizations operating within the following nine counties: Charlotte, Citrus, Hernando, Hillsborough, Manatee, Pasco, Pinellas, Polk, and Sarasota.
Should your request be approved, you will receive a voucher for

4 tickets

to a Tampa Bay Rowdies soccer match during the 2022 season (blackout dates do apply).
Your request for a donation must be submitted via the online donation form and must be received by the Tampa Bay Rowdies at least five (5) weeks prior to your event.
In order for your request to be considered, the online donation form must be filled out in its entirety.
Your organization must not have already received a donation from the Tampa Bay Rowdies during the current calendar year of your event. An organization is eligible to receive one donation per calendar year.
All donations will be mailed to the address provided, no less than 14 days prior to your event date.
The Tampa Bay Rowdies directly support the local chapter of all national charities and are unable to donate to third party fundraisers (i.e. Relay for Life Teams, United Way Campaigns, Breast Cancer 3-Days, etc.).
In order to be considered for future requests, organizations must update their DonationXchange account to report the amount of money raised for the item donated.
If DonationXchange indicates that you have been approved to receive a donation but you have not received an item within a week of your event date, please email the Community Engagement department at Community@RowdiesSoccer.com
Please refrain from sending personal items, as members of the front office are unable to act on behalf of fans seeking autographs for personal or charitable purposes.
By submitting this form, you are agreeing to the USL Privacy Policy.