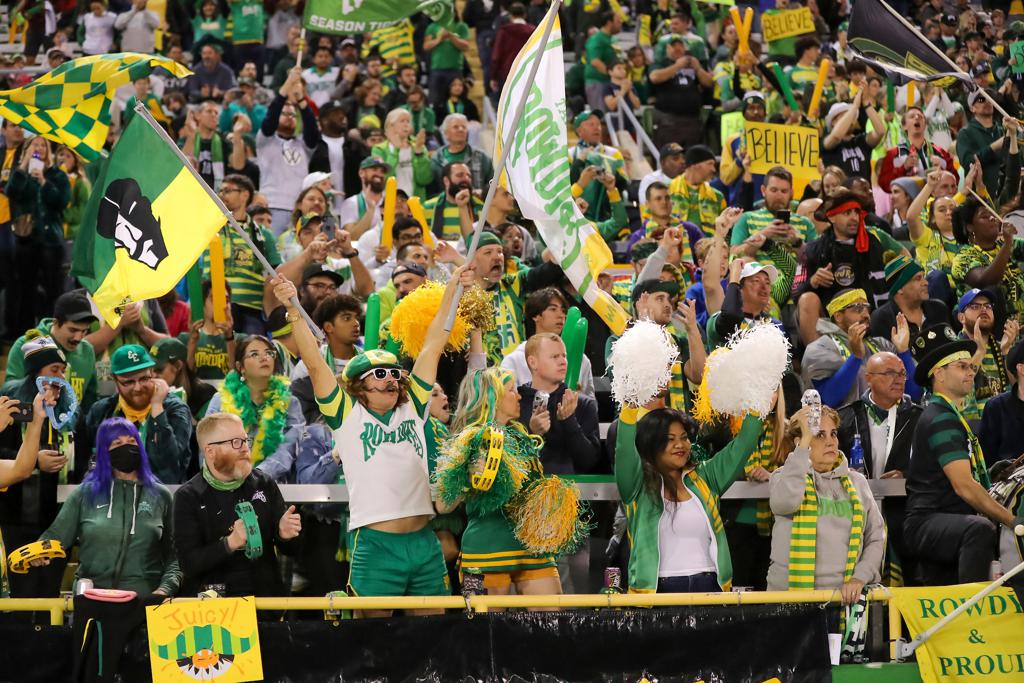 Safe-Standing Supporters Section
This section is directly behind the goal between sections 109 and 113. It includes a capo stand and special drumming areas for Ralphs Mob and Skyway Casuals to bring the noise better than ever!
This section DOES NOT have fixed seating, and instead is a safe standing area with drink rails and cup holders.
We hope to fill it with our loudest and most vocal supporters, so they can create an even better atmosphere at Al Lang Stadium!
Season Tickets are ONLY $10 per match and $170 for the full season!
This area has a limited capacity, so call (727) 222-2000 for more information on purchasing seats in this section.
---
Ralph's Mob
Established in 2010, Ralph's Mob is the original independent supporters group of the Tampa Bay Rowdies. Their goals are shared and simple. To join arms with love for the Rowdies and enjoy the Mob community. To have fun at the matches – regardless of the outcome. And to keep the energy and atmosphere going strong for 90 full minutes.
---
Skyway Casuals
Skyway Casuals is a supporters group founded in 2017 to organize Tampa Bay Rowdies fans from south of the Sunshine Skyway Bridge. With an emphasis on gameday tailgating and away day watch parties, they embrace members from all walks of life and focus on making the gameday experience enjoyable for all.
They are proud members of the Independent Supporters Council and a recognized 501(c)7 non-profit organization.
---