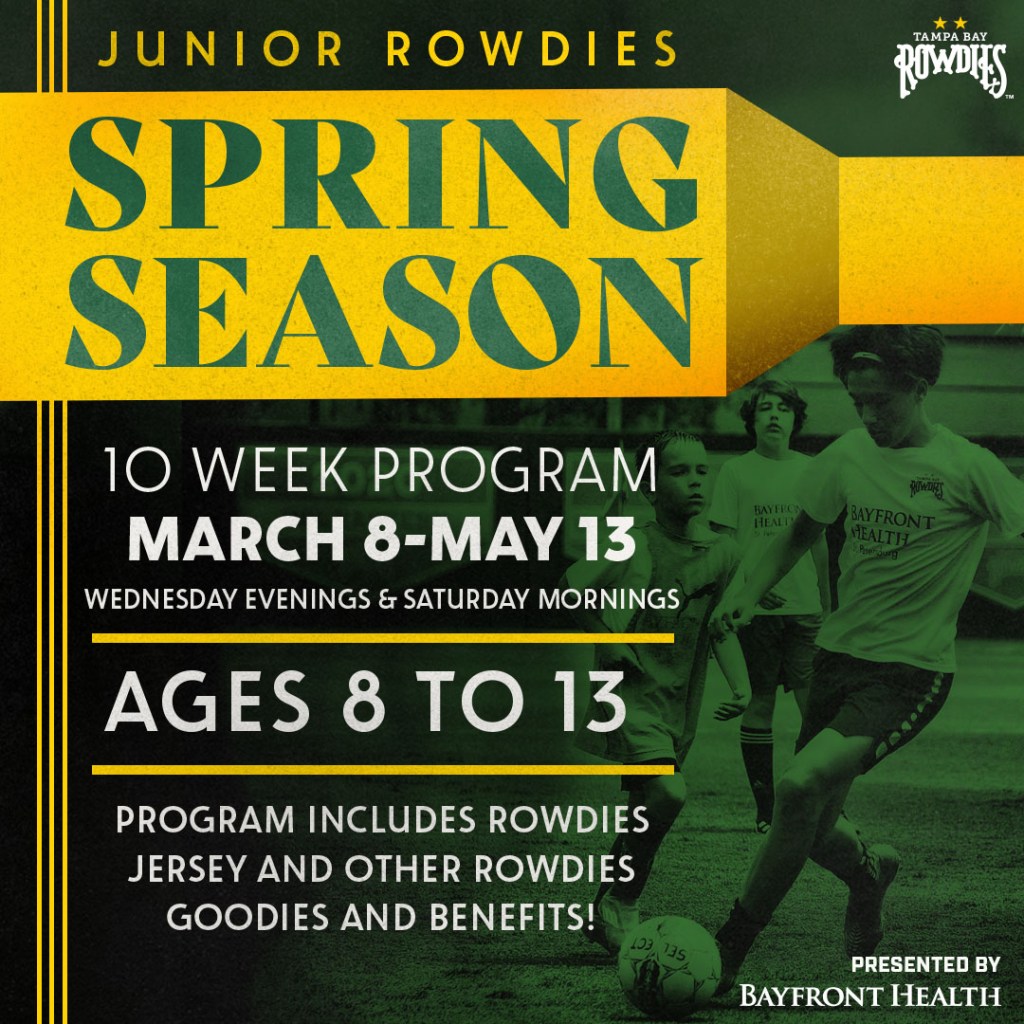 About the Junior Rowdies
The Junior Rowdies program is designed to be the next step in the Rowdies Youth Soccer Pathway. This program is tailored for children aged 8-13 years old as it will continue to build off the curriculum and fundamentals learned from the Little Rowdies program.
Junior Rowdies players will further their soccer development through weekly practices and games, providing players the opportunity to practice together and play games against each other each week.
Spring Season
COACH – Rowdies Youth Development Coaching Staff
DATES – A 10-week program with one practice and one game per week. Beginning on March 8 through May 13
AGES – Boys and Girls 8 to 13 years old
PRACTICES – 6 pm to 7pm on Wednesdays at Al Lang Stadium Youth Field
GAME DAYS – 9 am on Saturdays at USF St. Pete Campus Field
REGISTRATION COST – $250
**Price includes a Rowdies branded jerseys and other Rowdies goodies and benefits!**