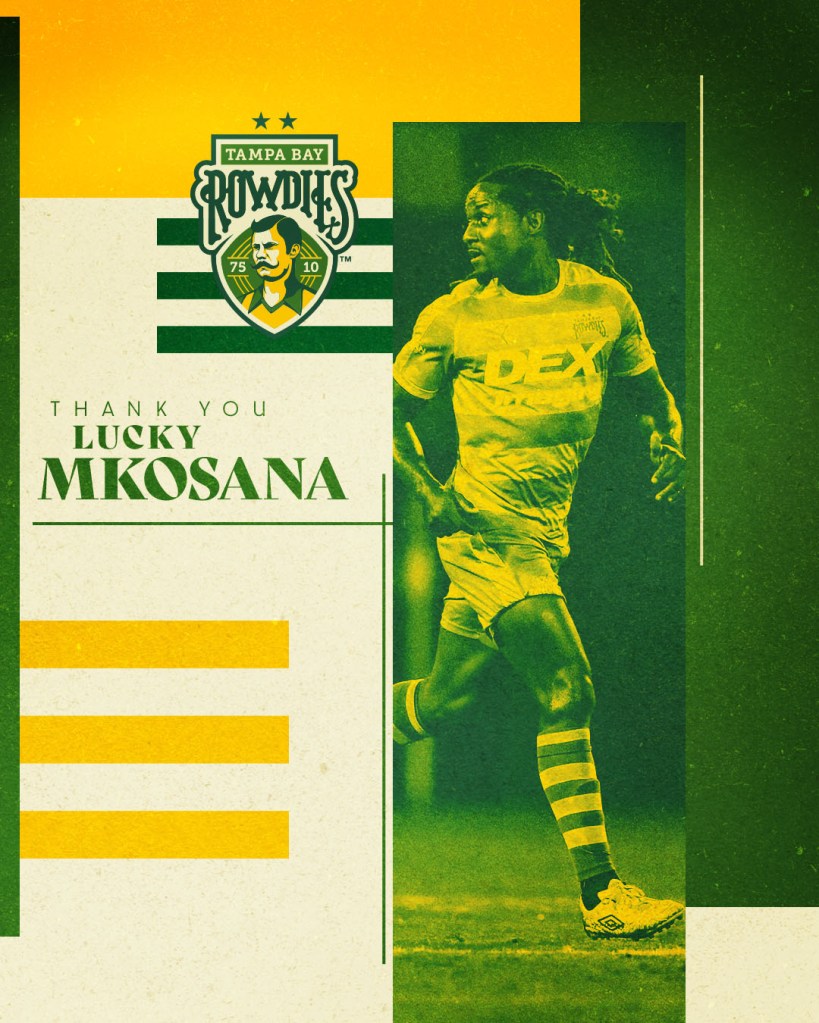 ST. PETERSBURG, Fla – On Friday, the Tampa Bay Rowdies announced that the club has declined contract options for forward Lucky Mkosana and midfielder Sebastian Dalgaard.
Both Mkosana and Dalgaard are members of the Rowdies 100 appearances club, with each playing important roles in helping the Rowdies win two USL Championship Eastern Conference titles and finish with the league's best regular-season record in 2021 with a club record 71 points.
Mkosana first joined the Rowdies for a stint with the club in 2013 and 2014 before returning midway through 2019 for his recent run over the last five seasons. He ends his time in Tampa Bay as a player having made 119 appearances and tallied 27 goals across all competitions. Mkosana's late brace to spark a comeback victory in the 2021 Eastern Conference final over Louisville City FC at Al Lang Stadium will forever be remembered as one of the most thrilling moments in club history.
Dalgaard came to the Rowdies at the start of 2020 and established himself as a regular contributor as the club claimed back-to-back conference titles in 2020 and 2021. During his time in Tampa Bay, Dalgaard notched six goals and 12 assists in 110 appearances across all competitions for the Rowdies.
The Rowdies remain in conversations with more players from the 2023 squad for a potential return in 2024.
Rowdies 2024 Roster as of November 17, 2023
Defenders: Conner Antley, Jordan Doherty, Aaron Guillen, Forrest Lasso
Midfielders: Charlie Dennis, Leo Fernandes, Dayonn Harris, Lewis Hilton, Zach Herivaux, Joshua Perez
Forwards: Cal Jennings, JJ Williams