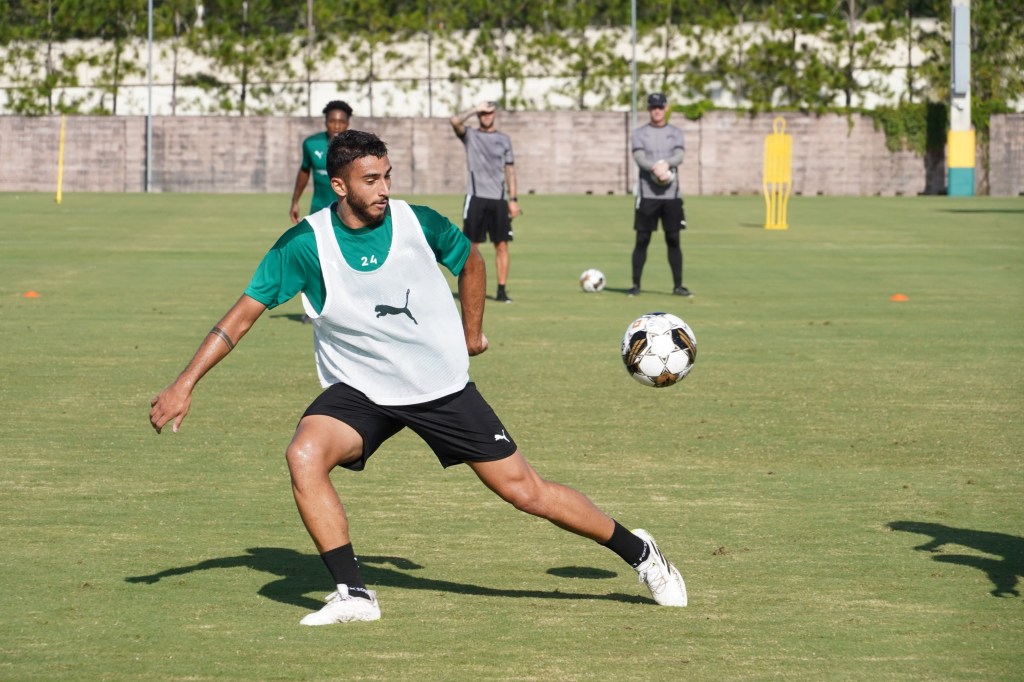 ST. PETERSBURG, FL – The Tampa Bay Rowdies announced on Friday that the club has signed midfielder Abel Caputo for the remainder of the 2023 USL Championship season. Caputo will be available for selection for this Saturday's match versus FC Tulsa at Al Lang Stadium.
"I was honored and surprised there was interest from the Rowdies," said Caputo. "I'm excited that the Rowdies want me to come in and be a part of such a competitive, winning team. I'm ready to work my way in. I already got to meet the guys and train with them. It's a great group. Training was sharp, intense, and competitive. I can't wait for more."
Caputo, 23, joins the Rowdies after a two and a half seasons with Inter Miami CF II, where he made 62 total appearances and captained the squad on many occasions. Caputo and Rowdies striker Jake LaCava shared the field as teammates a handful of times while in Miami together before the latter made his way to Tampa Bay via loan from Inter Miami CF.
Prior to his run in Miami, Caputo spent time with Belgian side K.S.V. Roeselare and semi-professional outfit Florida Soccer Soldiers.
"We're happy to have Abel in Tampa Bay," said Rowdies Head Coach Nicky Law. "He was a big player for Inter Miami II. He's a comfortable midfielder with the ball, but he also has a defensive mindset that helps him mix it up with the best of them. He adds a great option to an area where we've been lacking depth. Hopefully he'll be a big addition for us now through the end of the season."
Tickets for Saturday's match can be purchased by clicking here or by visiting the stadium box office starting at 4 p.m. ET on matchday.