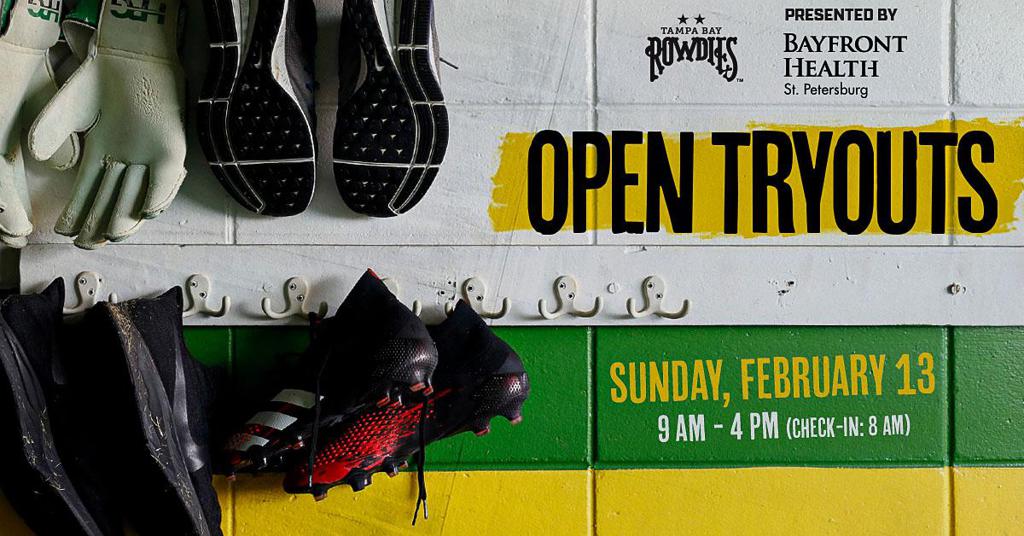 ST PETERSBURG, FL – With the 2022 USL Championship season fast approaching, the Tampa Bay Rowdies are set to host open tryouts. The tryouts are presented by Rowdies partner Bayfront Health St Petersburg and will take place on Sunday, February 13. The Rowdies coaching staff will be on hand to evaluate all players attending the tryouts at the Premier Sports Complex at Lakewood Ranch.
CLICK HERE to register for the tryouts now.
Date: Sunday, February 13, 2022
Location: Premier Sports Campus  – 5895 Post Blvd in Lakewood Ranch – FL.
Check-In Time: 8:00 a.m.
Tryouts: 9 a.m. – 4 p.m.
Registration Cost: $125 per player. 
Eligibility: Player must be at least 16 years old on the date of the registration.