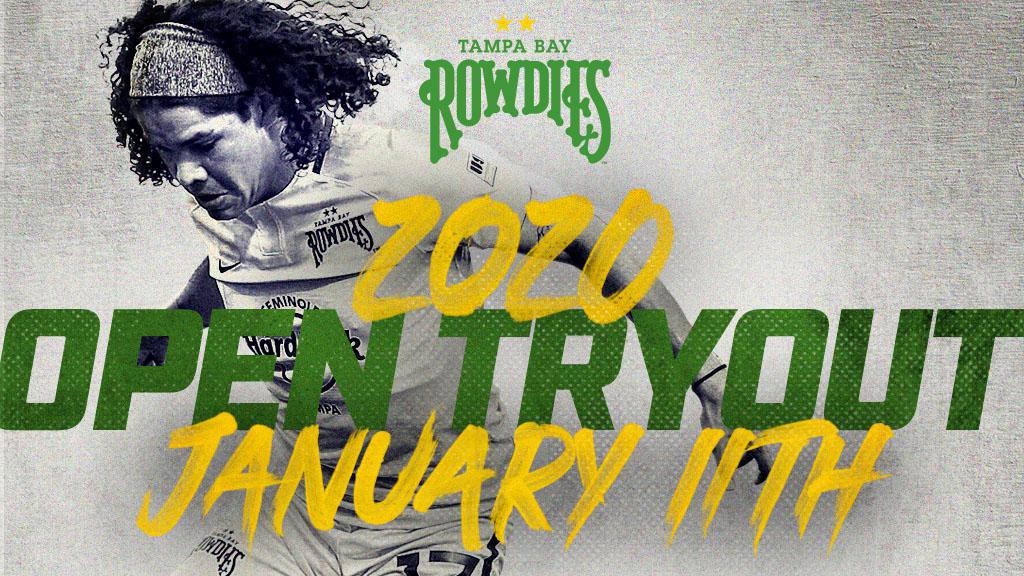 ST. PETERSBURG, Fla. (December 16, 2019) — Aspiring professional soccer players should mark their calendars. 
On January 11, 2020, the Tampa Bay Rowdies will host their first open tryouts since 2015.
"This is another step in trying to spread our net far and wide in identifying talent," Rowdies Head Coach Neill Collins said. "Juan Tejada is a perfect example of someone that we uncovered in a very similar type of scenario. If players come in and show the same level of attitude and commitment, they have every chance to succeed."
The open tryout will be at the Premier Sports Campus in Lakewood Ranch (5895 Post Blvd, Lakewood Ranch, FL 34211). Players aged 16 and up are invited to showcase their skills in front of Head Coach Neill Collins and his coaching staff. At least one player from the open tryout will be invited to join the Rowdies for a closed combine the following weekend. 
Last year's closed combine produced Juan Tejada, who signed his first professional contract with the Rowdies in February. Tejada went on to start for the Rowdies on opening day and score 10 goals as one of the best rookies in the USL Championship.
"The combine last year was a great opportunity for me to show my skills in front of the Rowdies coaching staff. Thanks to the combine, I was able to earn a spot in the preseason squad as a trialist and several weeks later, sign my first professional contract," Rowdies forward Juan Tejada said. "It's a great opportunity for players who are invited to show what they can offer and earn themselves a place in the squad. I will forever be thankful for the opportunity to have taken part in that combine, which led me to my first pro contract."
The tryout will begin at 10 a.m. and registration costs $100. Each registered player will receive lunch and a t-shirt. Further details on the schedule will be provided at a later date.