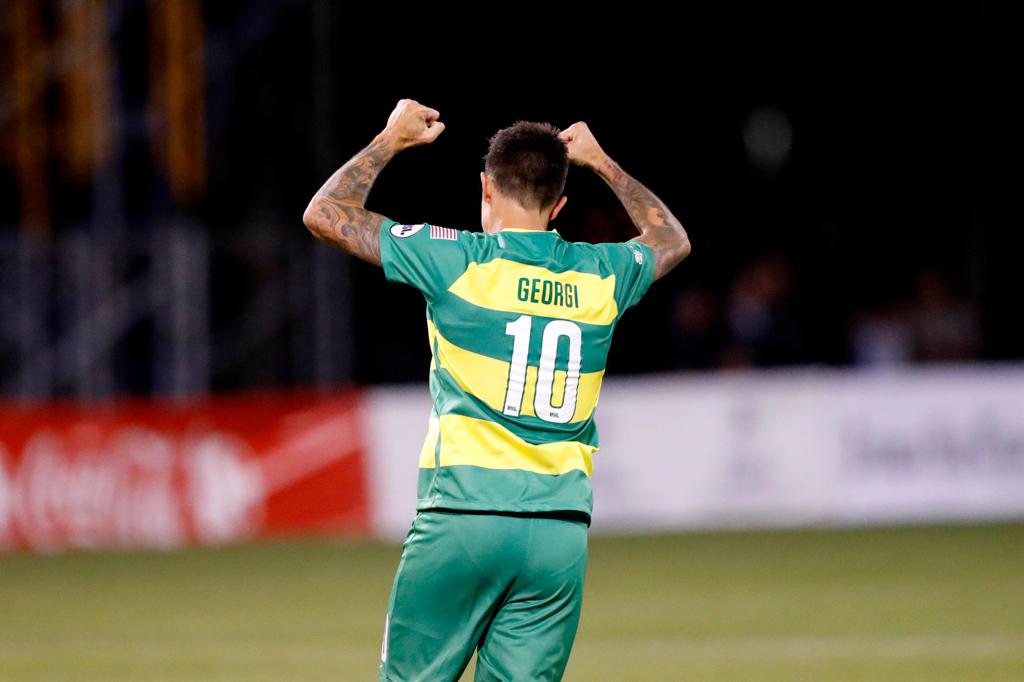 ST. PETERSBURG, Fla. (January 10, 2019) — Georgi Hristov has announced his retirement from professional soccer. Hristov retires as the Rowdies all-time leader in goals scored with 60 and Modern Era record holder in appearances with 173.
The following is a message from Hristov.
After 14 years of playing professional football, I have decided to retire. 366 professional games and 127 goals. A decision which is probably surprising for a lot, but for me it's a feeling stronger in my gut than in my mind.
There are some moments that are crucial for me like any player. First becoming a goalscorer in second league in Bulgaria with the team that gave me my first steps and becoming a real pro, then becoming a goalscorer in first league in Bulgaria with a special club with special fans, winning the title with the club I grew up loving and dreaming playing for, and recently becoming the all-time goalscorer for the oldest existing soccer club in the US. It's been amazing but not easy. Oh not at all. Like most players, I will definitely miss most the times in the locker room almost everywhere I played. This is the best office in the world and I have made friends for a lifetime.
I am now looking forward to start my Academy (coming very soon) here in Tampa Bay where I want and I will do my best to help kids achieve their football dreams and giving them an opportunity to go and have their chance overseas. Also giving life to my dream of making and producing music something that was thrown to the side since I was a teenager. Plus more things I never had time doing.
There are so many people from day one until my last day of playing the game that I want to thank. Coaches, players, staff, fans, thank you all. To my first coach Ognyan Atanasov when I was just a kid with some talent 20 years ago you made me what I am as a player.
If there is any advice I'd give young players, it is listen to your coaches and older players. What helped me the most was that I was a good listener and my ego wasn't a problem when I had to do what I was told to. I grew up with much better and more talented players that never made it to professional level because they wanted to do their thing. To my biggest pride, my wife Teodora, my kids, Bozhidara and Christian, my dad Georgi, my brother Hristo and my mom Ivanka who have suffered alongside every minute I have played, I love you all. Thank you to everyone that has helped me through this journey.
— Georgi