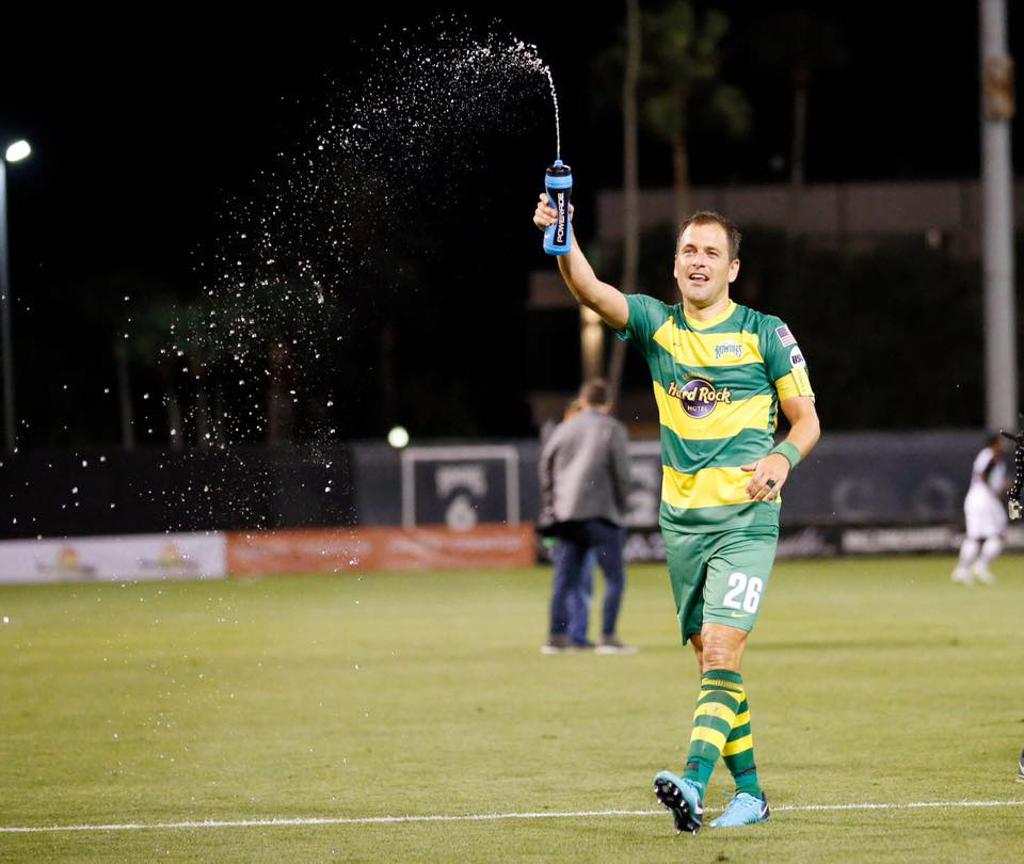 ST. PETERSBURG, Fla. – The Tampa Bay Rowdies' Joe Cole announced his retirement from professional soccer on Tuesday, bringing to a close a career that saw the 37-year-old make more than 700 appearances, including almost 100 in all competitions for the Rowdies.
"It has been a dream come true. All of it," said Cole in a statement. "I hope the next two decades are as special as my last 20 years as a professional have been."
Cole featured at three World Cups for England's National Team in 2002, 2006 and 2010, won the Premier League three times with Chelsea FC as well as the F.A. Cup twice and the League Cup once. Since beginning his career with West Ham United at the age of 17 in 1998, Cole competed in top competitions across Europe, making more than 50 appearances in the UEFA Champions League.
In May 2016 Cole made the move to Tampa Bay, where he spent the final three seasons of his illustrious career. Over three seasons, Cole made 82 league appearances for the Rowdies and recorded 20 goals and 14 assists, and helped the side reach the 2017 USL Cup Playoffs. Midway through the 2018 campaign he became an assistant coach to current Rowdies Head Coach Neill Collins while remaining a regular in the Rowdies' lineup as he made 30 appearances for the side.
Joe Cole's Full Retirement Statement: