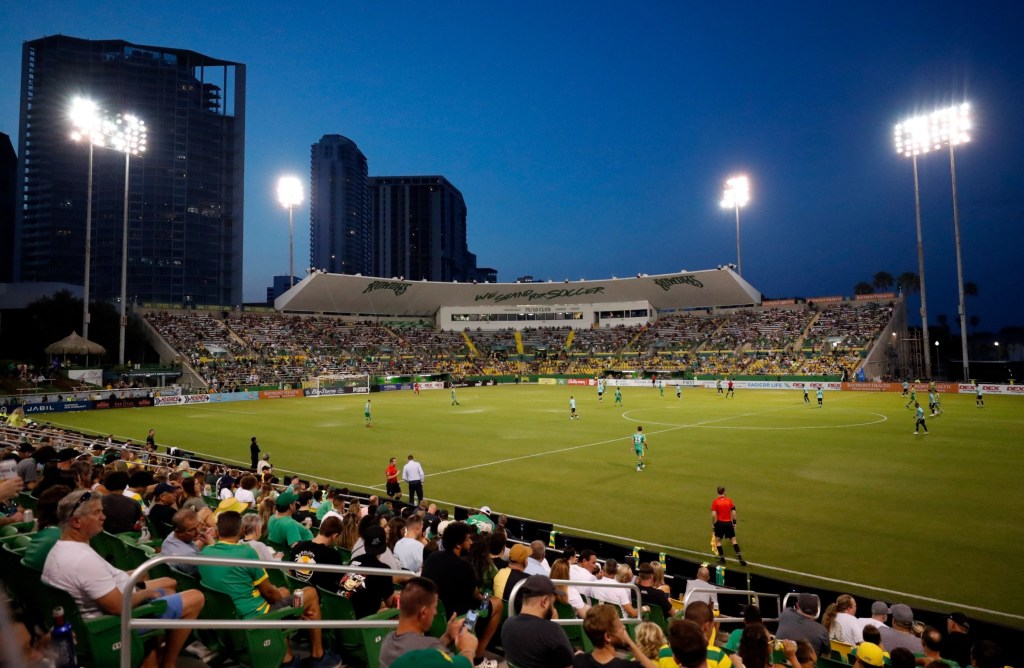 ST. PETERSBURG, Fla. – Today, the Tampa Bay Rowdies announced the club's initial roster moves following the 2023 USL Championship season.
"We'd like to thank all the players, coaches and staff for their incredible efforts during this season," said Rowdies Vice Chairman Brian Auld. "While we did not end the year as we'd hoped, we are committed to learning from this season and continuously evolving both on and off the field in order to bring a championship to the Tampa Bay area."
A total of 12 players from this year's squad, which saw the Rowdies finish second in the Eastern Conference standings, are already under contract for the 2024 season. The Rowdies remain in conversations with more players for a return, while five players are confirmed to depart. News regarding player with options on their contract will be announced in the near future.
Players under contract for 2024: Conner Antley, Charlie Dennis, Jordan Doherty, Leo Fernandes, Aaron Guillen, Dayonn Harris, Zachary Herivaux, Lewis Hilton, Cal Jennings, Forrest Lasso, Joshua Perez, JJ Williams
Players out of contract: Jake Areman, Raiko Arozarena, Abel Caputo, Ariel Martinez, Yann Ekra, Connor Sparrow
Loan ended: Jake LaCava
Ongoing Conversations for a new contract: Phil Breno, Yann Ekra, Connor Sparrow
Additionally, Nicky Law will transition to the role of assistant coach after leading the squad through the second half of 2023.
"I will always be grateful for having had the opportunity to lead this club during the second half of the season," said Law. "I would like to take this moment to thank all the players, coaches and staff for welcoming me back with open arms since day one and working relentlessly from the get-go. I'm looking forward to continuing to be a part of this amazing club and helping bring a trophy to Tampa Bay."
An announcement regarding the club's next head coach is scheduled for Thursday morning.