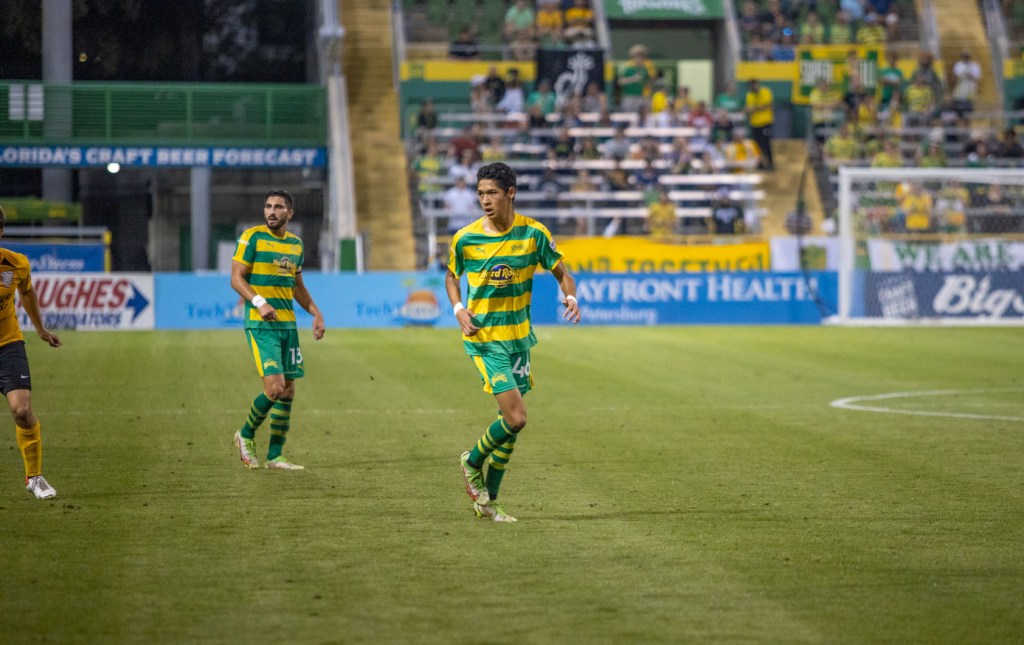 ST. PETERSBURG, FL – Today the Tampa Bay Rowdies announced that USL Academy signing Santiago Castaneda has signed a contract to join German side MSV Duisburg at the start of July. Castaneda will remain on the Rowdies active roster and will be available for selection until July 1 when his two-year contract with Duisburg begins.
"We're really pleased to see Santi's attitude be rewarded with an opportunity to go and further his professional career in Germany," said Rowdies Head Coach Neill Collins. "It's been a pleasure to have him as part of the Rowdies and we're looking forward to having him continue with us for the four months before making that step. We'll watch his journey from afar and just wish him all the best."
Castaneda, 17, signed a USL Academy contract with the Rowdies in March of last year and made his professional debut for the club as a substitute in Tampa Bay's U.S. Open Cup victory over the Villages SC that same week. He then earned his first USL Championship appearance when he came off the bench in the club's road win at Pittsburgh Riverhounds SC in June.
Founded in 1902, Duisburg was an original member of the Bundesliga when it was founded in 1963 and currently competes in Germany's third division. Castaneda joins Duisburg via transfer from his local academy, Florida Premier FC.
"The Tampa Bay Rowdies have always been a team I've wanted to be a part of growing up here in Tampa," said Castaneda. "I am very grateful for the opportunity Neill gave me to be a part of such a great program and team. I've learned so much and have grown a lot as a player and person. The way the coaching staff and players welcomed me into the team and treated me as family is what made my experience at the Rowdies very special even with only being an academy player. I will not forget these past two years and am very thankful for the Tampa Bay Rowdies for supporting me and preparing me for these new opportunities in my life."