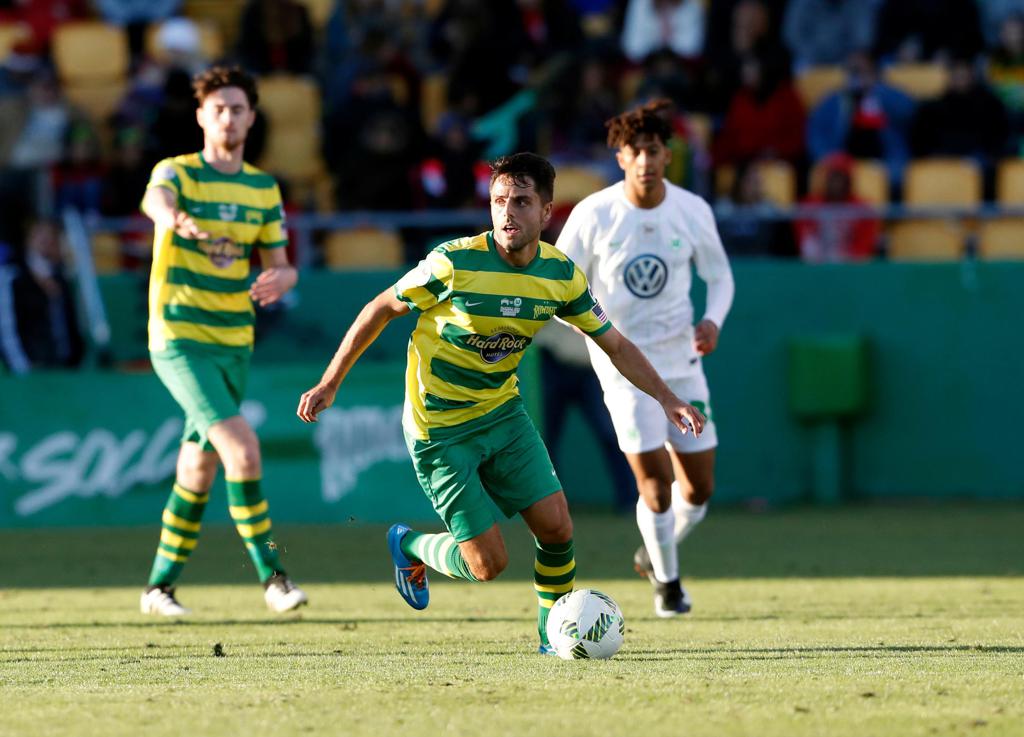 The Basics
Tampa Bay Rowdies vs. Clube Atlético Mineiro
Saturday, January 14, 2017, 4:00 p.m. ET.
Al Lang Stadium, St. Petersburg, Fla.
Follow us for live updates on Twitter @RowdiesGameday
Florida Cup
This match is Tampa Bay's final match of the 2017 Florida Cup Challenge. The Rowdies opened the Florida Cup with a 2-0 loss to Germany's VfL Wolfsburg last Sunday on the opening day of the competition. The German teams in the competition, VfL Wolfsburg and Bayer Leverkusen, won every match they played, clinching the Challenge title for Germany already.
Tickets
Tickets are available by calling (727) 222-2000 or online here.
Parking
Due to the presence of the Saturday Morning Market, parking in Lot A at Al Lang Stadium will be severely restricted. Fans are advised to make alternate plans and allow plenty of time to park. Alternative parking options nearby include the Mahaffey Garage (1st St. SE), McNulty Garage (2nd St. SE) and SouthCore Garage (1st Ave. S.) For a parking map, click here.
Rowdies Notes
This match will serve as Tampa Bay's second of the year. The Rowdies opened their preseason campaign last week with the 2-0 loss to VfL Wolfsburg less than two weeks after opening preseason training camp. Tampa Bay's lineup in the preseason opener featured five trialists in the Starting XI, with another five trialists featuring in the second half.
Since that match, Rowdies defender Luke Boden has arrived to training camp and could make his Rowdies debut Saturday if selected.
About Atlético Mineiro
Clube Atlético Mineiro, known best as simply Atlético or Galo (Rooster), plays in Brazil's Serie A, the highest level of soccer in Brazil. The club is based in Belo Horizonte in southeastern Brazil and plays its home matches at Estádio Raimundo Sampaio in Belo Horizonte to capacity crowds of 23,018. Select high-profile matches are played at the much larger Mineirão, capacity 61,846.
Founded in 1908, Atlético has had great success domestically and internationally. Atlético has won three of the last five state championships and finished fourth in the national Brasileiro in 2016. The club won the Brasileiro in 1971 and won the Copa Libertadores, South America's equivalent to the UEFA Champions League, in 2013.
Atlético opened the 2017 Florida Cup on Wednesday night in Orlando, falling 1-0 to Bayer Leverkusen on a goal scored by Mexican international Chicharito.