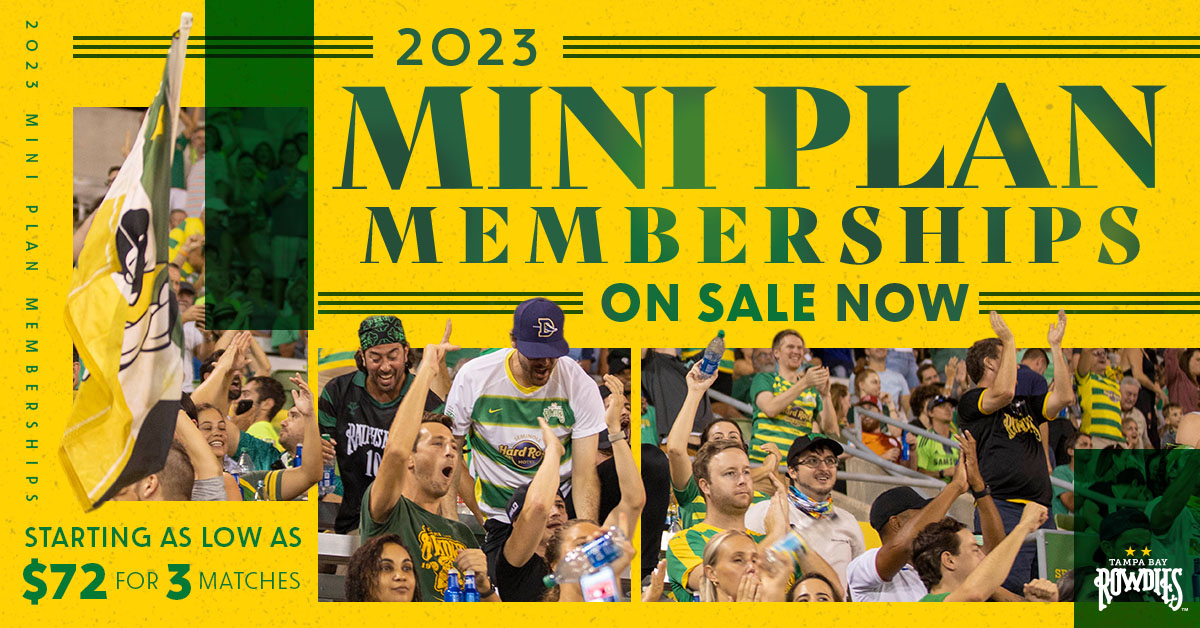 Build your membership, pick your rewards. The Rowdies Mini-Plan Membership gives you control. The more matches you choose, the more rewards you'll earn. Rewards include on-field post-match access, video board recognition, Tampa Bay Rays tickets, and so much more.
3-4 matches earns 1 reward
5-7 matches earns 3 rewards
8 matches earns 4 rewards
Available Seating Sections
Midfield Wing for $38 per match
Sideline Preferred = $35 per match
Corner Reserved = $26 per match
Goal Line Reserved = $24 per match
Combine any 2 Fireworks Night Matches and 2 Non-Fireworks Night Matches into one package and save over 20 percent in single game prices!
---