Perry Van Der Beck - Executive Vice President, Technical Director and Director of Player Development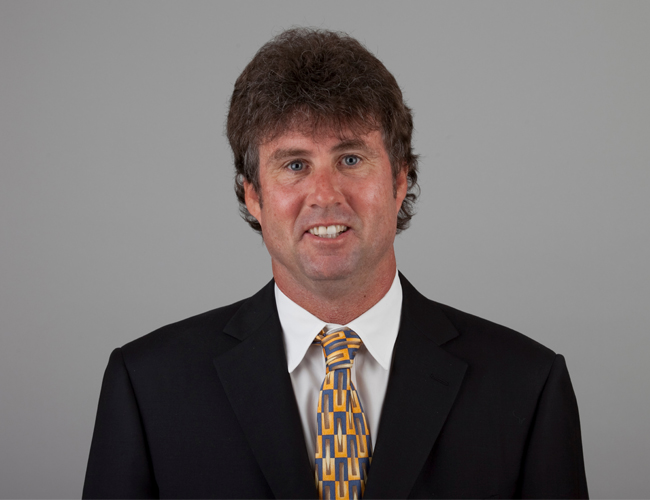 Perry Van Der Beck is a former professional soccer player and a Rowdies legend. After his successful playing career he has remained actively involved in the soccer community as a player, coach and mentor in the Tampa Bay area.
From 2004 to 2006, Van Der Beck was Head Coach and Technical Director of the Olympic Development Program for the Super Y League, a National Youth League. During the 2003-2004 season, Van Der Beck was a staff coach with the adidas Elite Soccer Program, which identifies the best high school players in the nation and invited them to a weeklong training program with US National team players.
From 1997 to 2002, Van Der Beck worked as Head Coach, Assistant Coach and Director of Community Relations for the Tampa Bay Mutiny. During the 1995 season Perry was an assistant coach, player and Director of Youth Development for the Tampa Bay Terror, a National Professional Soccer League team.
From 1988 through 1994, Van Der Beck was a professional soccer player and assistant coach for the former Tampa Bay Rowdies, then an American Professional Soccer League team. Van Der Beck played in the Major Indoor Soccer League with the Wichita Wings, St. Louis Steamers and Dallas Sidekicks. He was a member of the US National Team when it played in the NASL as Team America in Washington D.C. Among his many awards are 1984 U.S. Player of the Year and captain of the 1980 U.S. Olympic Team.
Van Der Beck's commitment to youth development and soccer is well known. He participated as a director and coach with Campkickinthegrass from 1979 until 1994 throughout the Bay area. A true sports fan, Van Der Beck enjoys watching soccer live and on television, golf, cycling and skiing.
Contact:
(813) 287-1539
info@rowdiessoccer.com


Ricky Hill - Head Coach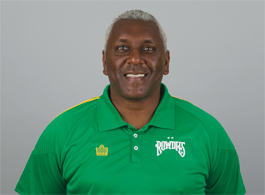 Ricky Hill enters his third season as the Rowdies head coach. Due to the prolific championship run in 2012, Hill earned the inaugural 2012 North American Soccer League Coach of the Year Award. With Hill at the helm, the Rowdies were awarded their second consecutive Fair Play Award by the NASL for the 2012 season.
Hill, who hails from England, began his soccer career at the age of 17 playing for Luton Town Football Club in 1976, scoring in his professional debut against Bristol Rovers. He played for Luton until 1989, making 436 League appearances and scoring 54 goals. Hill was part of the squads who won the 1981 Second Division Championship and the 1988 Littlewoods Cup.
Hill represented England several times on the national youth teams and the U-21 team, as well as earning three caps with the Senior National Team between 1982 and 1986.
From 1989 to 1991, Hill played for Le Havre FC in France and Leicester City FC in England before signing with the Tampa Bay Rowdies in 1991 as a player and coach. Hill played for the Rowdies for two seasons in the American Soccer League, which during this time the team was runners-up in the American Professional Cup and the ASL Championship. In 1992, Hill was named Coach of the Year and a member of the ASL All-Star Team.
From there, Hill was head coach of the U-19 and U-17 teams for Sheffield Wednesday and Tottenham Hotspurs respectively, managing several current or former English Premier League players.
Prior to joining the Rowdies in 2011, Hill was appointed technical director of CL Financial San Juan Jabloteh in the Trinidad & Tobago Professional Football League. While under Hill, Jabloteh won the regular season Professional Football League, the First Citizen Cup and the Caribbean Club Championship. Jabloteh represented the Caribbean in the CONCACAF Tournament in 2003, where Hill was awarded Coach of the Year for Trinidad & Tobago.
Contact:
(813) 287-1539
info@rowdiessoccer.com

Slobodan Janjus - Goalkeeper Coach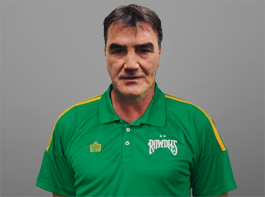 Slobodan Janjus is a former professional soccer goalkeeper who was very famous in Europe in the former Yugoslavia. Janjus was just 14 years old when he turned professional playing for FK Zeljeznicar. When he was 17 years old his pro career started to bloom with incredible success. He became one of the biggest legends of FK "Zeljeznicar" and Yugoslavian soccer. With this club he won the Yugoslavian League Championship in 1972.

Janjus also played for the Europe Champion League, UEFA, Pirot (Serbia), FK Vojvodina (Serbia), NK Olimpija (Slovenia), NK Dinamo Zagreb (Croatia), FK Sutjeska (Montenegro), German Bundesliga and Malta. Janjus was a goalkeeper for the National Team of Yugoslavia for the U-17, U-19 and U-21 teams and represented the Men's National Team. He was known for having great positioning and timing. Janjus set the record for highest graded player/goalkeeper in Yugoslavian Soccer Federation history, with a perfect score of 10.

He returned to the game as a goalkeeping coach for the Tampa Bay Mutiny (MLS) from 1996-1998.
Contact:
(813) 287-1539
info@rowdiessoccer.com

James Faylo - Head Athletic Trainer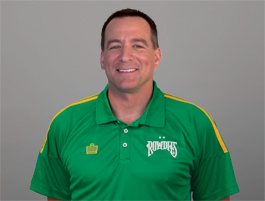 James Faylo, who worked for the Tampa Bay Rowdies as assistant athletic trainer in 1992 and head athletic trainer for the Tampa Bay Mutiny from 1996-1998, received his B.S. in Physical Education from State University of New York and his master's in Exercise Science & Health Promotion from California University of Pennsylvania. Prior to joining FC Tampa Bay, he worked as head athletic trainer for the Tampa Bay Storm and as a certified athletic trainer for NFL Europe.
Between 1998-2007, Faylo also served as a certified athletic trainer for U.S. Soccer where he was responsible for the athletic training duties for the U.S. National Soccer Teams. He worked with several of the U.S. youth teams, as well as the 1999 World Cup Champion Women's National Team and 2000 Women's Olympic silver medalists.

Contact:
(813) 287-1539
info@rowdiessoccer.com

Dr. Patrick J. Horan - Official Team Physician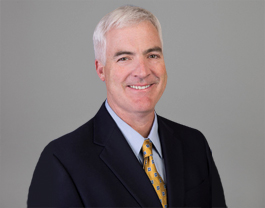 Dr. Patrick J. Horan is thrilled to be the official physician of the Tampa Bay Rowdies. As one of the few board certified sports medicine orthopedic surgeons in the Tampa Bay area, Dr. Horan is well qualified to care for Rowdies sports related injuries.

Previously, he was the Director of the Bone and Joint Center at Town and Country Hospital. He served in the military for many years, completing his residency at the renowned Walter Reed Army Medical Center. He was also a chief orthopedic surgeon at Fort Bragg, North Carolina. Dr. Horan founded Westchase Orthopedic and Rehabilitation Center more than 10 years ago and remains very active in the north Tampa community.




Contact:
(813) 287-1539
info@rowdiessoccer.com